67 Color Puns & Jokes That Are Actually Funny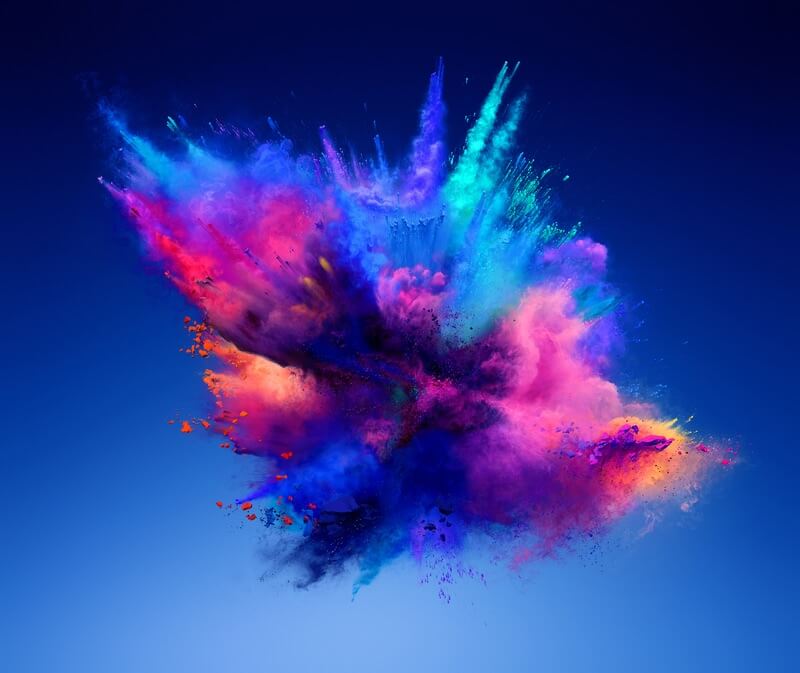 One of our favorite things about color puns and color jokes is how many chances you get to use them! Color is everywhere, so you can always bring up these hilarious little jokes if you want to.
Give this list a read and let us know what you think. If you like these color puns, let us know! If not, keep it to yourself.
---
My neighbor is great with a colorful personality. He's a wonderful hue-man.
After my brother won the art competition, his competitor congratulated him and gave the credit for where it was hue.
Our guide predicted when the snow leopard would show up. It was white on time.
Guess what color our new submarine is? Deep blue.
What do you get when you mix blue paint and red paint? A giant mess.
What is blue and really not heavy at all? Light blue.
If you find a purple fruit snack stuck in your drain, be sure to call the plum-ber to fix it.
If you buy a purple house and lose power, you have to check the fuschia box.
Did you hear that they judged turquoise as the best color? It was cyantifically proven.
I was trying to figure out what color the wind was when suddenly I realized that it blue.
After just meeting the deadline, the tired artist breathed a cyan of relief.
What is a cat's favorite color? Purrrple.
I couldn't believe it when my daughter was diagnosed as color blind. It came out of the blue.
Did you know that the singer Pink's favorite color is actually blue? I couldn't have i-magenta-ed it.
I was shocked when my red shirt turned pink after a cycle in the wash. Now I know its true colors.
You can predict the weather by looking at the color of the sky. It gives you an idea of the hue-midity.
What are a fish's favorite colors? Deep blue and aquamarine blue.
My wife's favorite color is ultraviolet. I guess it glows with everything.
When painters get stressed, they should always take a vacation to easel their minds.
How does a color laugh? "Hue, Hue, Hue!"
I keep dreaming that my eyes can change color. My doctor says it's just a pigment of my imagination.
My brother ate a lot of food coloring. He said it felt like he dyed inside.
What is sticky and brown in color? A stick.
What's red and invisible to us? No tomatoes.
What's green and an excellent singer? Elvis Parsley.
During the blues musician's performance, they released colored balloons throughout the entire arena. You could call it the "House of Hues."
Red's been sick for the last few weeks. They just diagnosed him with scarlet fever.
Why did the nurse carry a red pen in her pocket? To draw blood.
Did Moses have a favorite color? Red, see?
What dinosaur has blue and green feathers? A teal-rex.
You never want to be the bearer of bad news.
What did the green traffic light say to the red traffic light during rush hour? Don't look at me while I'm changing!
What's red and smells like blue paint? Red paint.
Why did green and blue stop fighting? They made a peace teal.
What did the bird name his new restaurant? Red Robin.
Librarians avoid drinking white wine. Most prefer the well red ones.
What magician is known for his colorful suits? Hue-dini!
What's black, white, and a little red? A panda with a sunburn.
Why did the computer schedule a dentist appointment? He woke up with bluetooth.
I saw a news report about the cheese factory in France that exploded. It blue cheese everywhere.
What can you find at the end of the rainbow? Violet.
I just had to take an exam on colors. Thankfully, I passed with flying colors.
What do you call a boring rainbow? A plainbow.
What happened to the orange who ran into his bully? He was beaten to a pulp.
Why aren't there elephant boxing matches? It's tough to tell who's who because they both have gray trunks.
How do we know the zebra is the oldest animal on earth? It's still in black and white.
What color is a burp? Burple.
I let my little sister color in my tattoos when she's sad. Sometimes you just need a shoulder to crayon.
The red cruise ship that left last week crashed into a boat carrying blue paint. Everyone was marooned.
What's orange in color and sounds like a parrot? A carrot.
What do you hear when a rainbow gets a phone call? Green, Green. Hello?
Do colors weigh a lot? No, they're actually pretty light.
What did the colors say to one another on their wedding day? I love hue.
What happened to the criminal caught stealing a rainbow? He was thrown into prism.
What's blue, purple, and pink with polka dots? A penguin, and I'll keep coloring them however I like!
You should never drink beer with orange slices. Just once in a blue moon.
I love the color green. Just as much as I love blue and yellow combined.
What do you call someone who studies the color blue? A cyantologist.
My German friend loves to create new recipes with white wine. He calls it ad hock cooking.
I ate two bottles of food coloring. The doctors say I will be fine, but I think I'm dying inside.
I absolutely hate the color purple. Almost as much as I hate red and blue combined.
I've been told my humor comes in all different colors. I guess you could say I'm a stand-up chameleon.
What did the Crayon mom say to her new baby? I love hue.
My wife arranges all of our plates by color. I think it's a rare dish order.
Why did the criminal use blue gloves? So he wouldn't be caught red handed.
Did you hear about my blue car? It blue up!
Have you heard of the movie where the scientist time travels to paint everything purple? It's called Back to the Fuschia.
---
Got Any Favorites!
Hopefully you had as much fun with these color puns and color jokes as we did. There's nothing better than some good humor to brighten your day.
If you know of any additional color puns or jokes that we missed, send us a message. We review everything that goes on the site with intense scrutiny (not really), but if your submissions make it past our initial screen then we'll add them!