31 Ladder Puns & Jokes That Are Actually Funny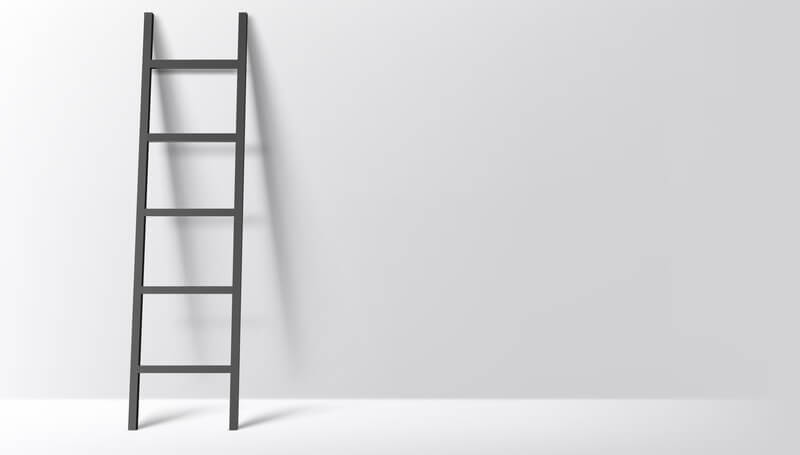 There's something about a good ladder pun or ladder joke that never gets old. They always have a mix of silliness and clever humor that is perfect for any occasion.
Give this list a look and see which ones you like the most! We've been repeating plenty of them ourselves.
---
Why did the boy bring a ladder with him to school?
Because he goes to high school.
He used to be a CIO of a big ladder company until he got asked to stand down.
I recently started reading the instruction manual for my new ladder.
It said, "Step one, then step two, then step three…"
My friend phoned the ladder company, but there was no answer.
Just rung and rung.
What happens when you zip-tie a stick to a ladder?
The ladder becomes sticky.
Ladders are just stairs with extra steps.
My friend fell off a 40ft ladder.
Fortunately, he was only on the first step.
What costs more, a ladder or a Ferrari?
The latter.
There are many exciting board games, but snakes and ladders has its ups and downs.
Why was the dog taught to climb a ladder?
Because he specializes in roofing.
Our neighbor's ladder was stolen the other night.
Steps were taken.
I have a nice and supportive step-ladder
But it would be nice to know who my real ladder is.
I don't trust ladders.
They're always up to something.
If someone fell off a ladder, what would he fall against?
Against his will.
There was no need for the 'ladder training'.
I had the step-by-step manual.
When he started working for the ladder company, he wanted to get right to the top.
One step at a time.
My girlfriend asked me why I put a ladder in the bedroom.
I said to her, "It helps me get up in the morning."
My friend is addicted to ladders.
She uses them to get high.
" You are not my real ladder," she yelled at her step-ladder.
Why were drugs nicknamed 'ladder'?
Because the more there were of them, the higher you got
Statistics show that having a ladder in your house is more dangerous than a gun.
That's why I have 5 guns in case some mad guy tries to sneak a ladder in here.
I saw a criminal, who happened to be a dwarf, climb down a prison wall using a ladder.
I thought, "Isn't that a little con-descending."
Why shouldn't you climb a ladder near Rick Astley?
Because he is never going to let you down.
He had to get on a ladder to change the lightbulb in his garage.
It was the high-light of his day.
Why did the girl bring a ladder to the bar?
She was told drinks were on the house.
I heard a myth about a bed placed on top of another, with a ladder attaching them both.
Luckily, I was able to debunk it.
The fireman climbed up the ladder to a bedroom of a burning house, where he found a beautiful young lady.

"Ah," he says, " You are the second pregnant girl I have rescued this year."

"But I'm not pregnant."

"You are not rescued yet, either.
My Aunt went up the ladder into the high part of the house.

The high part of the house was not so strong, it had dangerous things.

I worry about her, she's been up there for so long.

Later, she came down the ladder, safe.

The whole event was Auntie climb attic.
A lady wanted to earn some money. She decided to advertise herself as a handyman-type and began canvassing a wealthy neighborhood.

She went and knocked on the door of the first house to inquire about any work. "Well, my porch needs a paint job. How much will that cost?" asked the owner.

"Only 50 dollars," the lady replied. The man accepted the offer and told her that the ladders and paint that she needed were in the garage. The wife comes up to her husband and tells him, "Does she know that the porch goes all the way around the house?"

"She should," the man replies, "she was standing on the porch."

After some time, the lady comes back to get her pay. "Finished already?" asks the owner. "Yes," the lady says, "I also gave it two coats."

The man is impressed and reaches into his pocket to get money and pay her. "Oh, I forgot to mention," the lady says, "It's a Lamborghini, not a Porch."
Two roofers, Kevin and John, were putting a new roof on a barn. Suddenly, a bundle of shingles slid down the slope and knocked the ladder over.

Kevin and John decide that they would continue with their work, and since it was early, someone would possibly come around before they had finished.

It was almost 5 p.m. and they had not heard nor seen anyone. Eventually, they decide to look for another way to get down. They find a big pile of manure on the east side of the barn.

Kevin says, "This is the only way down. Let me go first." Kevin jumps.

John hears the squishy landing and yells, "Kevin! How deep did you go?"

Kevin shouts back, "I went to my ankles, John. It's your time to jump."

John jumps and sinks until he's covered with manure up to the neck. "I thought you said it went up to your ankles," he yells at Kevin.

"I did," explains Kevin, "but I landed head first."
---
Take A Step And Share These!
We hope you had as much fun reading this list of ladder puns and ladder jokes as we did making it! These are the gifts that keep on giving, and we plan on using some for quite a while.
Oh yeah, and don't hold out on us! If you know any funny ladder puns and jokes that you'd like us to add, send them our way. We'll give them a look and include any of the ones we like!